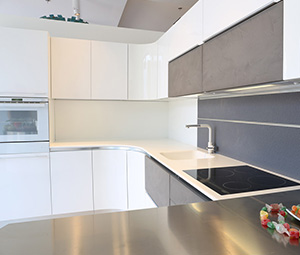 KITCHEN
The non-porous surface, the absence of joints and the ability of Solid Surfaces to give shape to any design, provide to them impeccable appearance and great ease in everyday use.


Bathroom
Solid Surfaces are unmatched in hygienic environments because of their antimicrobial properties, their absolute water impermeability and their installation and maintenance convenience, creating continuous surfaces of unparalleled beauty.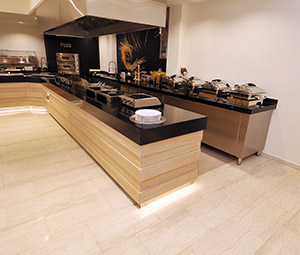 Hotel
In the demanding space of the hotel Solid Surfaces are the materials that meet the highest standards. They combine usability and convenience in daily cleaning and they guarantee durability with high aesthetic and decorative value.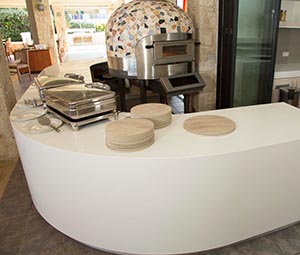 Restaurant
An impeccable value for money choice in restaurants and in food preparation areas, the resistance of homogeneous surfaces in tough daily treatment is proven and combined with easy repair damage are made to last forever.
Business Spaces
The Reception - the first focal point that every visitor sees at an office or a shop - and the rest of the office furniture or product display points impress with their unique design. Hidden lights and luster surfaces compose a striking, coherent image.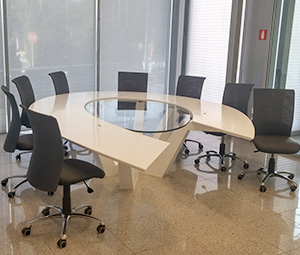 Specialised constructions
The point of excellence of axxion™ s.a. is tailor made constructions. Tell us your thoughts and we will analyze the technical points and draw up a full implementation study.