Your imagination is realized, the construction gradually takes its final form through the experience of the artisans who have undertaken the project. At axxion™ we have people who love their work and that ensures the quality we deliver, creating an outstanding result.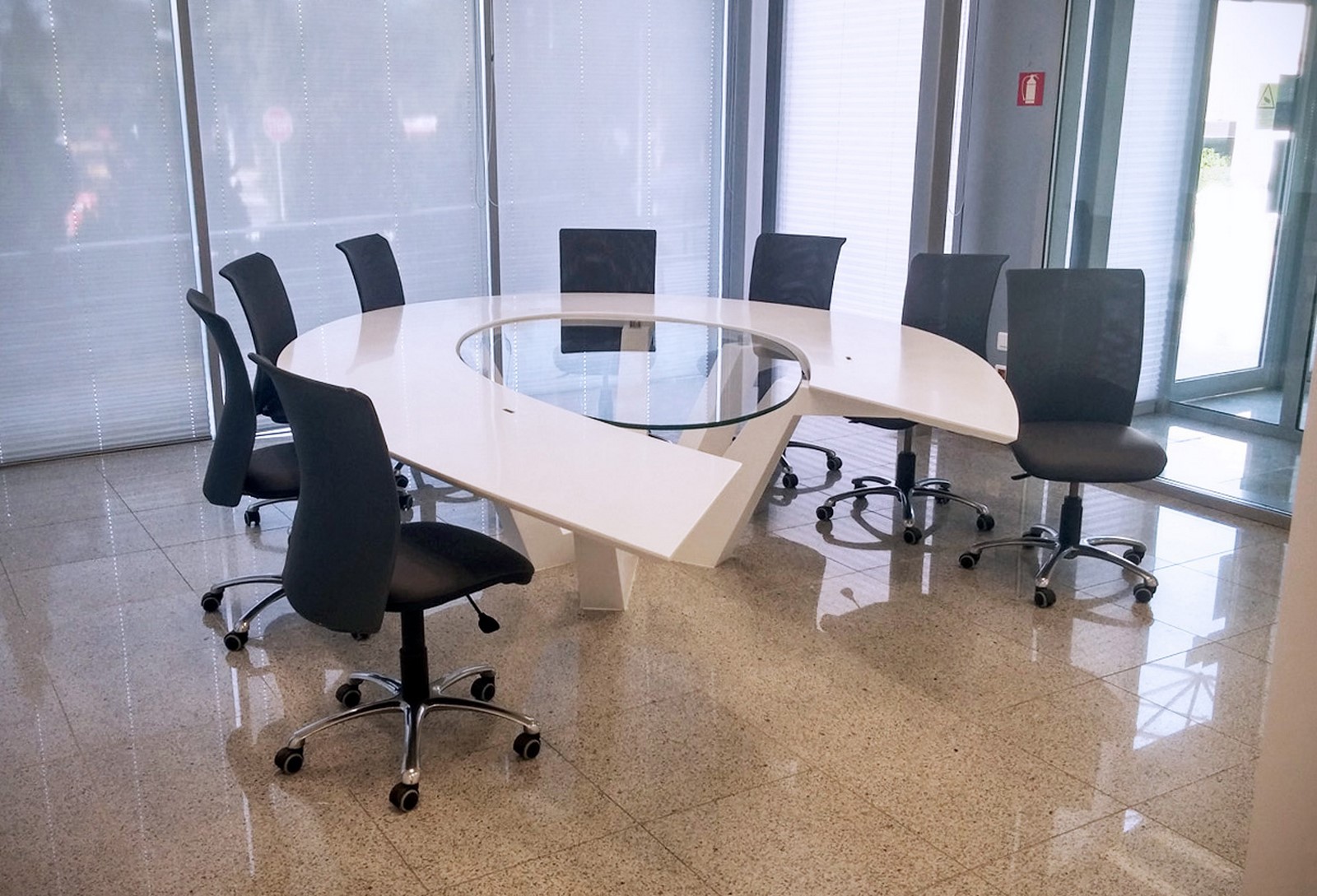 An advantage of our company is the operation of a network of workplaces throughout Greece and abroad. We have the ability to organize and simultaneously send workgroups to multiple locations and monitor them with a continuous flow of data from our control center. So, if your company's need is to invest in opening branches, axxion™ is your best choice on your expanding plans.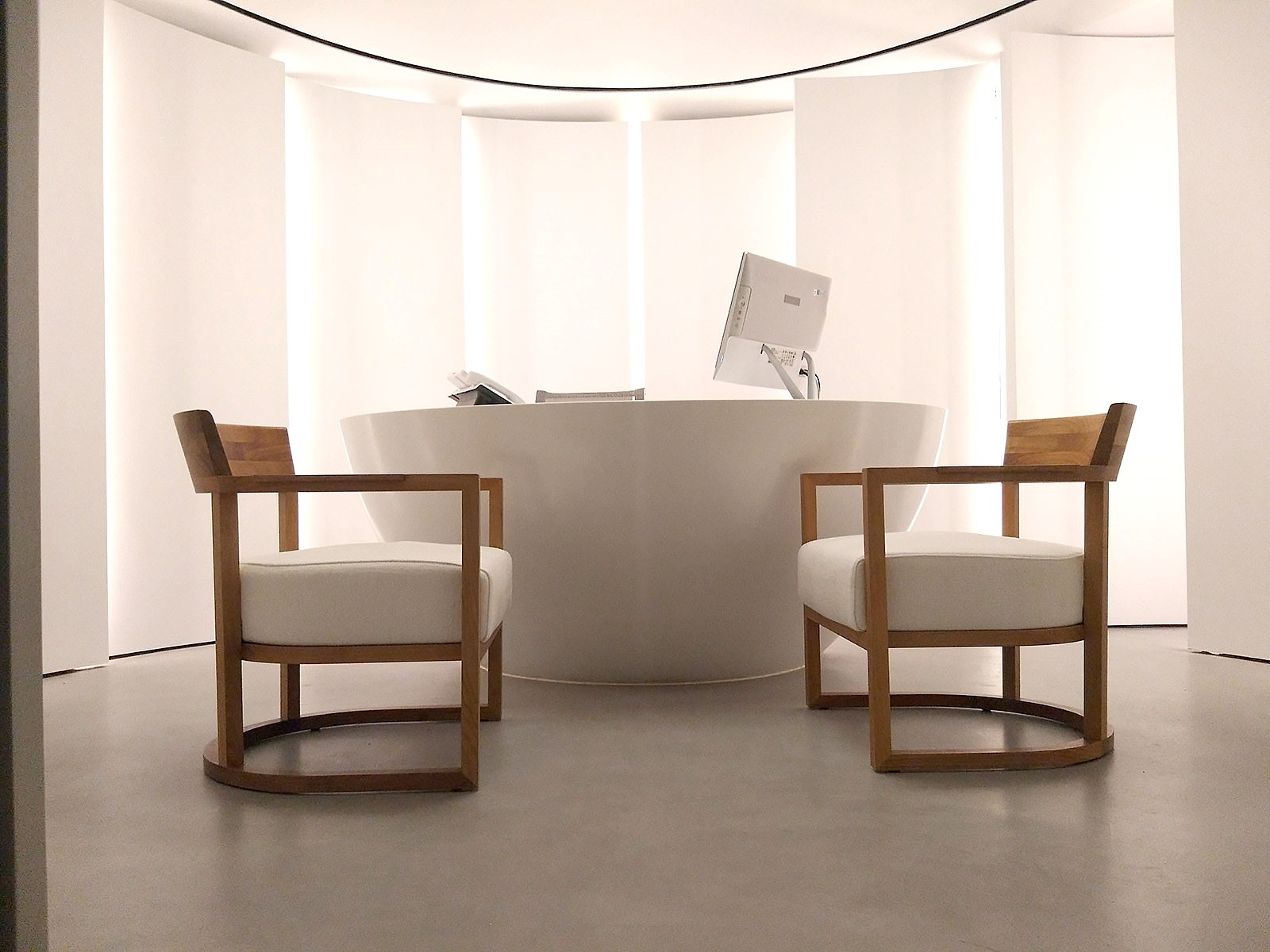 Our cooperation does not stop with the delivery of the project. Solid Surfaces have created the trust around their name with the multi-year hardware warranty. axxion™ will always be next to you, because the furniture we created together, stays our concern.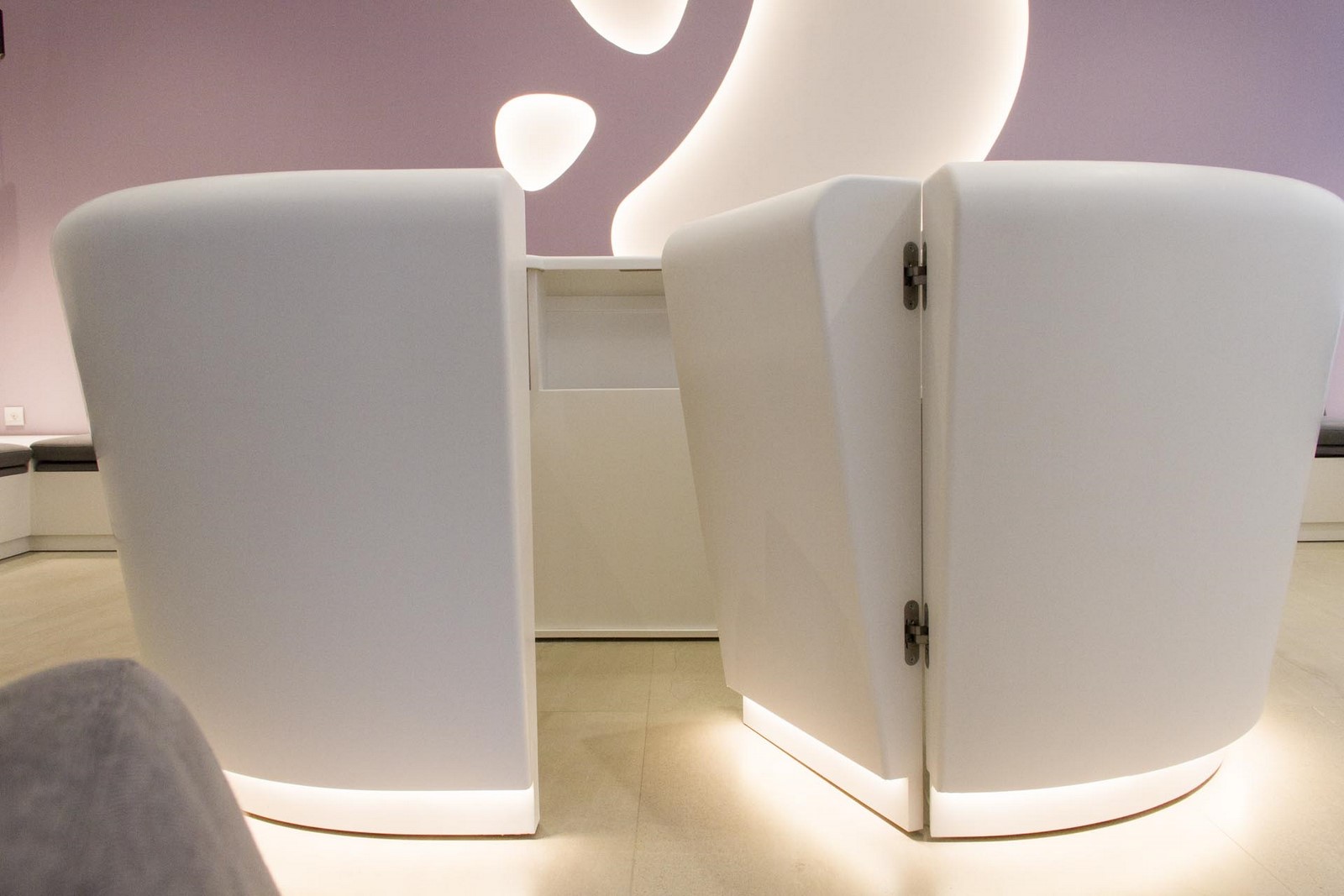 The Reception - the first focal point that every visitor sees at an office or a shop - and the rest of the office furniture or product display points impress with their unique design. Hidden lights and luster surfaces compose a striking, coherent image.